School Concerns Cognitive Functioning Therapy/Counseling
Child, Adolescent, and Adult Psychological and Neuropsychological Assessment (Testing)
Purpose
The purpose of psychological and neuropsychological assessment (testing) is to address specific areas of concern or difficulty. Assessment enables the clinician to provide the client with a thorough description of cognitive, academic, and social/emotional levels of functioning. One of the goals of assessment is to identify strengths and weaknesses in order to tailor interventions to the needs of the client.
Description
Psychological and neuropsychological assessments involve several steps. The client will meet with the psychologist for a clinical interview. The interview enables the client to describe the current problem and how it affects academics, work, relationships, or behavior. The interview also includes taking a complete developmental history.
A comprehensive neuropsychological assessment takes approximately 10-12 hours of face-to-face time with the average client. Appointments are scheduled in blocks of time that are flexible yet permit the greatest amount of testing with the fewest numbers of sessions.
A final appointment will be made during which the client will meet with the psychologist. At that appointment all test results will be discussed as well as recommendations for intervention/treatment. If referrals for additional, or outside, services are needed they will be provided at this time. The final report will be available at this time as well.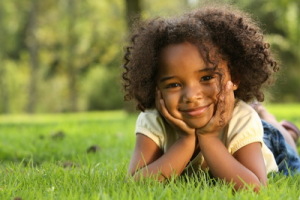 Assessment and/or Treatment Is Offered For:
Autism Spectrum Disorder (ASD)
ADD/ADHD
Learning Differences
Developmental Delays
Conduct Disorder/Oppositional Defiant Disorder
Anxiety Disorders
Mood Disorders
Dementia / Memory Concerns
Tests Commonly Administered Cover the Following Areas (depending on the needs of the client):
Developmental Delays
School Readiness
Intelligence (IQ))
Academic Achievement
Attention and Concentration
Learning and Memory
Auditory Processing
Visual Processing
Sensory Processing
Visuospatial Functioning
Sensorimotor Functioning
Executive Function
Adaptive Functioning
Anxiety
Depression
Personality Style
Self-Esteem
Psychotherapy / Counseling
Psychotherapy is offered in a number of formats. Individual Psychotherapy is offered in which the client meets with the psychologist on a one-on-one basis for a period of several weeks or months in order to address specific areas of concern.
Parenting Therapy is offered in which the parent(s) meet with the psychologist in order to specifically address parenting styles, concerns, and issues.
Group Therapy may be offered for a specified number of sessions in order to address topics such as divorce recovery, grief recovery, behavioral concerns, and emotional distress.
Cognitive Rehabilitation
Cognitive rehabilitation may be offered following as assessment (if appropriate).
Cognitive rehabilitation is offered to assist the child in the development of specific strategies for maximizing strengths and minimizing weaknesses. Strategies may include: organization, memory, learning, self-monitoring, self-regulation, etc.
Parenting Classes
Parenting classes are offered to assist parents with some of the following concerns:
School Adjustment
Academic Performance
Behavioral Concerns
Self-Esteem Issues
Family Dynamics and Relationships
Parenting the Disabled Child