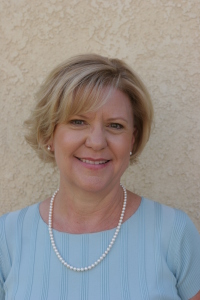 Terrie L. Naramor, PhD
Neuropsychologist
Texas License: 34030
California License: PSY-21044
Dr. Naramor began her career as an elementary school teacher and later transitioned into the field of neuropsychology. Her experience both as a teacher and neuropsychologist has uniquely equipped her with knowledge and a practical understanding of the ways learning differences and emotional health impact individuals, particularly school aged children.
Dr. Naramor received her undergraduate training at Liberty University in Lynchberg, Virginia. She earned her Master's of Arts degree in Clinical Psychology as well as her Doctorate of Philosophy in Clinical Psychology from Fuller Theological Seminary, Graduate School of Psychology in Pasadena, California. Dr. Naramor received extensive training from the following institutions: Casa Colina Hospital for Rehabilitative Medicine, UCLA Neuropsychiatric Clinic, City of Hope National Medical Center, and Loma Linda University Medical Center. Her clinical placements provided training in the practice of neuropsychology with both the pediatric and adult populations.
Dr. Naramor continues to enjoy teaching. She has an appointment as an adjunct instructor at Southern Methodist University where she teaches in the graduate program for counseling. Dr. Naramor is often invited to speak publicly for a variety of groups such as teachers, parents, and therapists. Dr. Naramor has contributed to a number of published scientific articles related to developmental issues. She has presented scholarly works both domestically and internationally.
Dr. Naramor has been married to her husband, Dan, for more than forty years. She and her husband have five adult children and eight young grandchildren. Dr. Naramor and her husband have lived in the DFW area for several years, having relocated from Southern California. In her spare time Dr. Naramor enjoys baking, quilting, and reading.